Hang a portrait of your favourite composers
in your music room or music area.
What a lovely thought to be able to see
the face of the composer
that created the music you are so fond of,
on a beautiful background score.
These portraits are lovingly,
digitally restored, from a
piano book published in 1933;
a well-worn, music book,
that I still love
to play my favourites from.



(Handel, was in the
poorest condition)
5" x 7" prints in an 8" x10" mat and you can choose to have it framed or not
Matted Print (no frame) - - - - - - - - $15
Framed Print - - - - - - - - - - - - - - - - --$25
Pick up in Newmarket, ON
(Would you rather have your purchase shipped? No problem -Canada Post rates apply)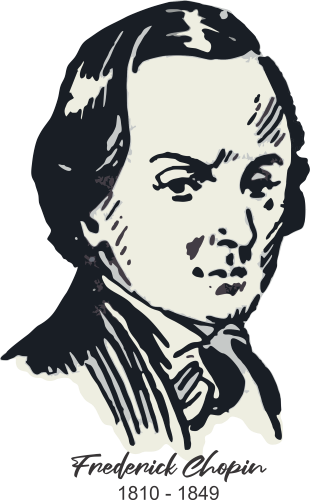 or
A matted and framed print
of all 13 Classical Music Masters
Great Addition to a Music Room or
A Music Teacher's Studio
Print is 8" x 10"
and framed in a standard 11" x 14" frame
Matted Print (no frame) - - - - - - - - - - $25
Matted & Framed Print - - - - - - - - - - $35
Pick up in Newmarket, Ontario

If you prefer that your order be shipped,
Canada Post fees will apply
For more sizes and frame options
Order directly from "ArtPal"
At ArtPal, you will find many more options
You can even order a mug with your favourite composer
© Copyright Judy Horan Designs